Erik Rörsch

contact information:
Erik Rörsch, Minicitiist - Korenbloemlaan 48 - 2343 VE Oegstgeest - The Netherlands
Tel mobile: + 31 6 24 24 22 24 whatsapp: +31 6 24 891 6414 skype:minicitiist
E-mail: minicitiist@rorsch.nl or rp@rorsch.nl
On this website we inform you about our company, our activities, in the past:


Some Miniature City Facts:
A basic miniature city is a large garden in which scaled models (replicas) are displayed of buildings and other constructions. 
The lay-out may consist of extensive gardens and a smaller number of models or a complete city design with hardly any 


gardens. 
Miniature cities range in size from 4.000 m2 up to 100.000 m2. 
Local, national or even worldwide models can be chosen as a theme for the miniature city. 
The scale of the models varies between 1:12 and 1:33.  
The project may be built indoors or outdoors; most are outdoors. 
The number of visitors range from 75.000 up to 3.000.000 per year. 
The oldest miniature city is Bekonscot Model Village, it is open since 1927.
Depending on the initial design and local circumstances a project can be profitable already with 75.000 
visitors. 
The projects usually have a restaurant, shop and a playground. An exhibition room and other attractions 
can be included.
Investments range from US$. 4.000.000,- to over US$. 20.000.000
The easiest link to read more: en.wikipedia.org/wiki/Miniature_park

An extended miniature CityPark does contain the miniature city itself, but around it much more is created such as; a cable way
system, a small theater, a lakeside boulevard, craft and other shops, an open air theater, galleries, restaurants, greenhouse/


flower show, butterfly park, play ground, sports, water-park, educational projects, water ways and in some cases maybe evenhousing and hotels. 
Property options could be the reuse of an abandoned factory or an abandoned fun-park or another logical location which will 
improve its current use as well as it can improve local tourism in any possible way. Or simple a nice well situated plain property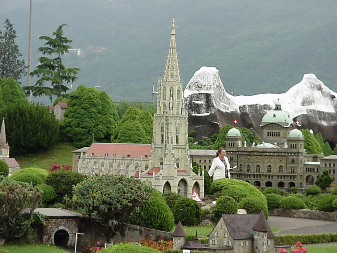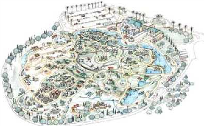 Shenzen and Miniatuur Appelscha